2019 – Winner of the Saxon Environmental Award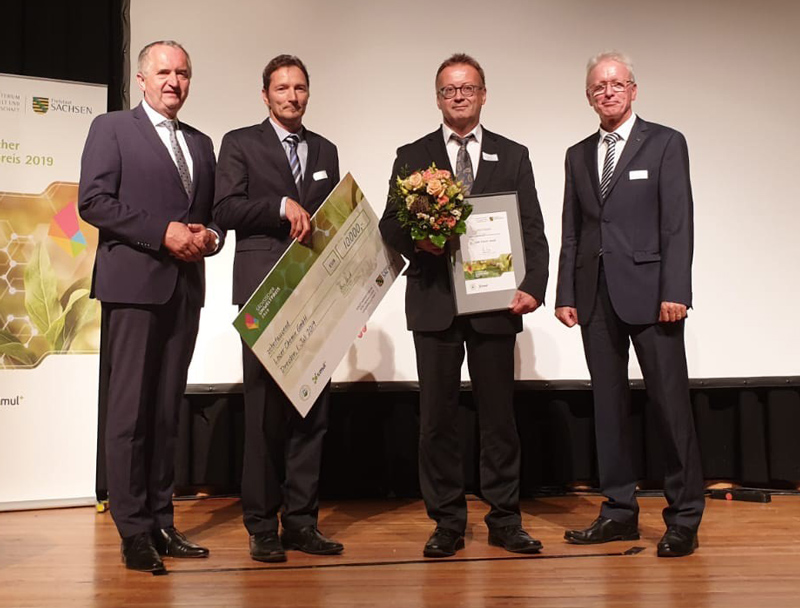 Saxon Environmental Award – LOSER Chemie GmbH respects environmental protection as a core issue for our future. For our efforts, we received the Saxon Environmental Award in the category B "Environmentally friendly technologies and production processes" on July 1, 2019 with our process for the lossless recycling of solar modules.
The awarding of the Saxon Environment Award 2019 took place in front of about 160 invited guests in the "Old Gasometer" in Zwickau.
Here you will find the video of the Saxon State Ministry for the Environment and Agriculture (SMUL) with all nominated companies, including the later winner, Loser Chemie GmbH.