About us
"Resources", "Circular Economy" and "Environment" – these are the key words that summarize the mission of Loser Chemie in the years since its founding. Starting in 1998 as a pure chemical company, we now cover the entire bandwidth of the recovery of precious raw materials and materials.
Our locations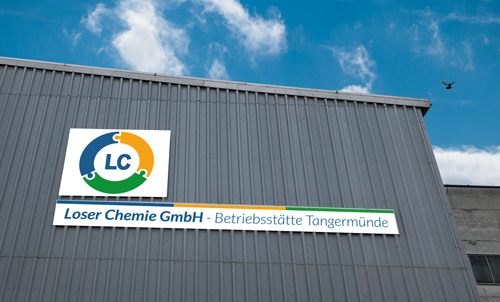 Saxony-Anhalt plant, Tangermuende
News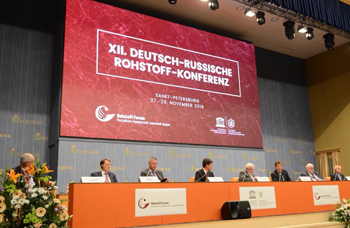 Loser Chemie participated in the plenary session "Waste and Residues as a Source of Raw Materials" at the 12th German-Russian raw material conference.
Loser Chemie is a member of the ReLiA project, which aims to recycle lithium bromide lotions from absorption refrigeration systems.
There is a small contribution to our company in the current October issue of the IHK magazine "Wirtschaft Südwestsachsen". If you are interested, there is the article HERE to read.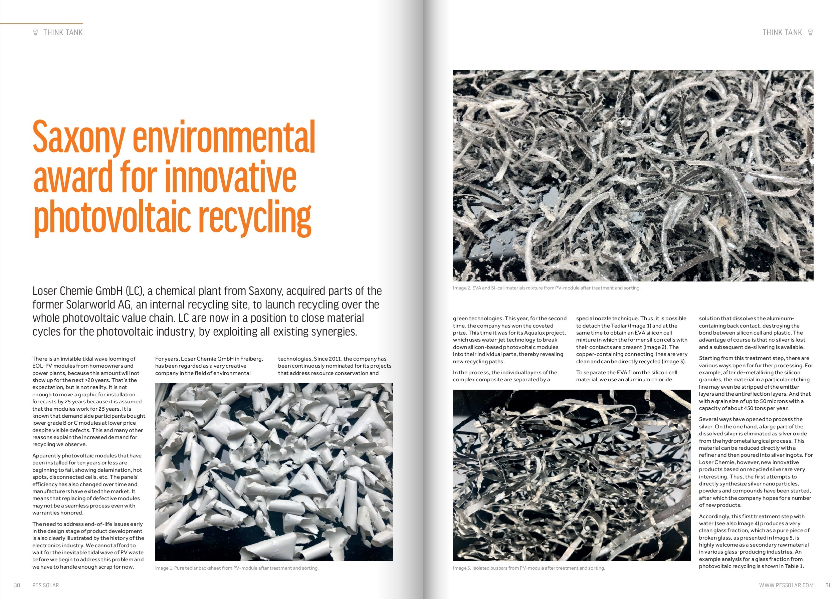 In an article on EOL PV recycling in the current PES magazine, we gives an insight into the recycling methods. If you want to read it, you will find it here (page 30 onwards).
Products and Services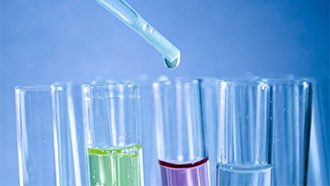 Pictures: own pictures, analysis picture jarmoluk, specialty chemicals, research and development PublicDomainPictures, water treatment MartinStr each under Pixabay Licence