Trace analysis and quality assurance of semiconductor materials
We offer extensive analyzes for solar and non-solar applications (with GDMS / GD-SM for example).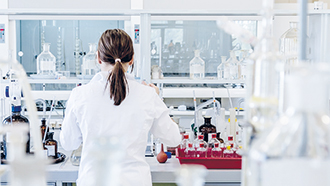 Element analysis and trace analysis by glow discharge mass spectroscopy (GDMS / GD-MS) with large element size and high detection strength

Measurement of the carrier lifetime and photoconductivity by MDP (microwave detected photoconductivity)

Determination of the particle size distribution of comminuted products, granulates or fillings by sieve analysis

Infrared measurement (IR) for the detection of cracks, inclusions and impurities

Determination of resistivity and conductivity type

Detection of dopants in silicon
GDMS / GD-MS – glow discharge mass spectrometry
Trace Metal Analysis of solid inorganic samples via glow discharge mass spectrometry (GDMS) with wide range of elements and high sensitivity
We analyze the chemical composition of solid samples with our GDMS. In this method, measurements are  carried out by excitation  with a glow discharge ion source in a high resolution mass spectrometer. Solid samples are measured directly, fine-grained samples are processed to a compact probe after milling.
With our state-of-the-art Glow-discharge Mass Spectrometry (GDMS) measuring equipment, we can cover trace analysis in the ultra-pure range up to ppb (parts per billion).

Determination of impurities in trace and ultra trace areas

Detection limits down to the ppb range depending on element and matrix

non-destructive fine particle analysis (e.g., in matrix silicon)

Analysis of surface contamination

Screening analyzes by semiquantitative methods

Determination of purities of electrically conductive materials

Low-contamination sample preparation by grinding, etching or milling and production of powder compacts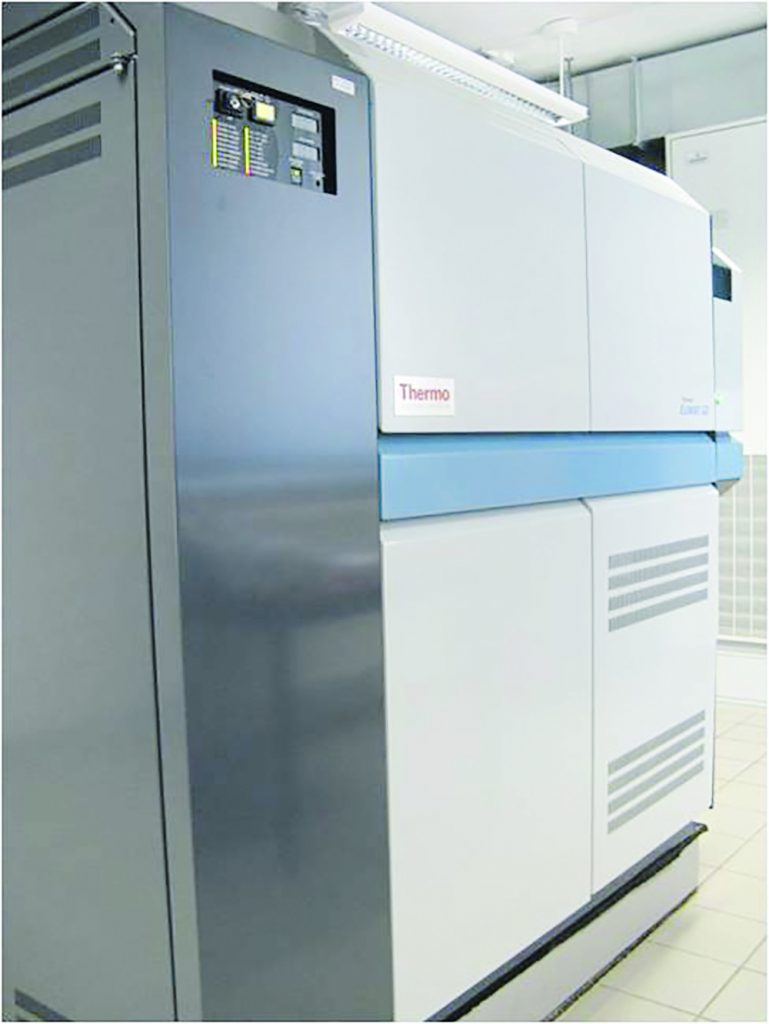 With our experience and our know how we are here for you! Ask us – we are happy to assist you in solving your analysis tasks!
Click here for an overview of our products and services.
Pictures: own works, analysis picture jarmoluk under Pixabay licence